Gallery
GCA GALLERY
info@gcagallery.fr
www.gcagallery.fr
GCA Gallery PARIS – 2 place Farhat Hached – 75013 – Paris
Wednesdays 2:30pm – 7:00 pm; Thursdays to Saturdays 11:00am – 7:00 pm
Phone : +33 6 09 07 75 99
GCA Gallery NICE – 16bis rue Catherine Ségurane – 06300 – Nice
Tuesdays to Fridays 2:30 – 6:30 pm
Phone : +33 6 09 07 75 99
The GCA GALLERIES, created in 2014, are contemporary urban art galleries located in Paris and Nice.
Between graffiti, street art and low brow, the galleries present a set of urban, French and international artists among the most active and recognized of the moment:
C215  – DOTMASTER – DZIA – ETNIK – FIKOS – FLOG – FODE – KURAR – MACS – MALAKKAI – Matthias MROSS – MOMIES – Mr JUNE – NEBAY – NEVERCREW – ORTICANOODLES – Otto SCHADE – PURE EVIL – RATUR – SCKARO – SLIM SAFONT
In April 2017, GCA Gallery opens a new space of more than 100 m2 in Paris located in the district of the Bibliothèque François Mitterrand in the 13th arrondissement. This Parisian gallery is anchored in an environment in full cultural effervescence with in particular the project of Street art museum of open Street Art 13, Station F and the presence of other galleries. 
ABOUT GEOFFROY JOSSAUME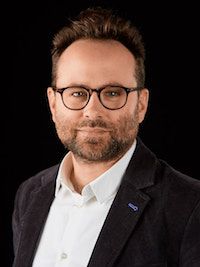 The director of the gallery, Geoffroy Jossaume, was born in 1978 in Nice. He currently lives and works between Nice and Paris. Following a degree in Art History at the Sotheby's Institute in London, he moved to Paris in 2000 where he worked in contemporary art galleries and in several auction houses. He directed for nearly eight years the department of contemporary art and urban art at PIASA. In this context, he organized several specialized Street Art and Graffiti sales. This is how he develops expertise in this market and his sensitivity to the movement.
In 2014, he opened his first gallery in Nice and his second in 2017 in Paris, in the heart of the most important street-art area of ​​the capital.
For more information contact GCA GALLERY on
geoffroy@gcagallery.fr or on +33 6 09 07 75 99
www.gcagallery.fr
Facebook / Instagram / twitter: @gcagallery
GCA Gallery PARIS – 2 place Farhat Hached – 75013 – Paris
Wednesdays 2:30pm – 7 pm; Thursdays to Saturdays 11am – 7 pm
GCA Gallery NICE – 16bis rue Catherine Ségurane – 06300 – Nice
Tuesday to Friday 2:30 – 6:30 pm